Shopping Cart
Your Cart is Empty
There was an error with PayPal
Click here to try again
Thank you for your business!
You should be receiving an order confirmation from Paypal shortly.
Exit Shopping Cart
Simone's Airbrush Tanning
be tanned in minutes with no streaks, no odor, no orange tint
It's the season again and I hear a lot of people are suffering from dry skin again.  This is normal with the season changing from the summer to the winter now.  I had written a blog post about this before when it changed from the winter to the summer time -
click here to read my previous post
.  All you need to do is hydrate your skin more and one of my favorite creams are Shea Butter or Hempz lotions.  
If you are not moisturizing and still want to spray tan, then one of the problems is that your body can not absorb the tanning solution as good and you might not feel dark enough with your tan outcome.  In addition, your spray tan will fade very uneven and blotchy and it will also not last a week because when your skin is dry, your skin cells will shed much faster.  I always say that the enemy of spray tanning is dry skin.  So moisturize your body as much as possible and you will feel very happy about your spray tan and how it fades.
But I also want to mention that I do offer skin hydration treatment for extreme/very dry skin.  This is a treatment that you can get in-between your sunless tanning appointments and it includes vitamins and nutrients.
The skin hydration treatment is sprayed on you the same way as the sunless tanning spray. Your skin will absorb the spray immediately and you will not feel sticky.  The rehydrading spray nourishes, rejuvenates, rebuilds and replenishes your skin's bio-functions.  It repairs damaged dry skin due to UV tanning or DHA drying.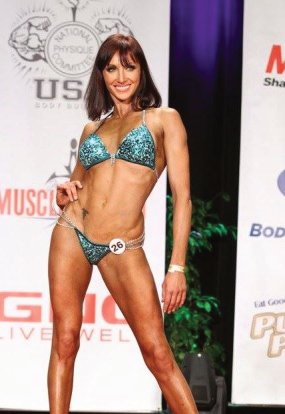 Lately I have been getting many phone calls for
bodybuilder spray tans
and I wanted to quickly write a blog post on how to prepare for the bodybuilder spray tan. 
First, I like to mention that I always get fresh new solution for each person that I spray tan because I want to make sure that I give a perfect tan with perfect color.  Sometimes, when storing the solution too long, the bronzer can go green and this is why I don't like to store too much solution.  Therefore please call me at least a week in advance to book your bodybuilder spray tan.   I'm located in Studio City or on the border of Valley Village/Sherman Oaks.  If urgency is important I can also do it within 2 days notice but I prefer 1 week advance notification to make sure I have enough time to order the fresh spray tanning solution. I can get any of the brands that you prefer and I usually like to recommend a brand once we talk about what skin type and tone you are. 
I want to talk with you over the phone first to determine your skin type so I can tell you if we need to spray tan you 2 or 3 days in a row.  Most fair skin types I have to spray tan for 3 days in order to get the skin dark enough.  If I don't get you dark enough then you might loose points in your competition so it's important that you will be available for 2-3 days of spray tanning.
Before coming to your spray tan session, it's important that you shave or wax at least 1 day before your session and that you exfoliate your skin with a loofah or body brush.  Also, make sure you do not wear any deodorant under your arm or otherwise you might turn green under your arms. Also no perfume or cologne and no makeup.  Please bring loose fitting clothing and shoes with you.
You can keep the solution on a minimum of at least 8 hours but longer is better.  Then shower, moisturize your body with a water based lotion and come back again for another spray tan.  It's very important that you hydrate your skin every day cause the spray tan does not work very good on dry skin.  This is why I recommend any water based lotion cause it absorbs quickly.  Most competitions are on Saturdays so we should start spray tanning on Thursday, again on Friday and if needed right before the competition on Saturday morning.   

Also, I know many bodybuilders like to go to tanning beds before to get a base tan however, my concern is that you will get a sunburn and then your skin can peel and even though I can spray over it, your skin will continue to peel and be white underneath and it will not look as good.  Try to avoid this and just come for your bodybuilder spray tan cause the solution will get you dark enough.
Depending on your skin type, you might not look as natural in the day time or daylight but under stage light you will look really great.  I know that my bodybuilder spray tans will look flawless and not blotchy.  I know you will be very happy with results. And by the way, I do work till at least 9 p.m. on Thursdays and Fridays so I am sure I can always fit you in.
I hope these bodybuilder spray tanning tips are helpful and if you do have any other additional question, please feel free to call or text me at (818) 674-9621.
My Tips For This Season

The season is changing to the summer time now and I am hearing more and more from clients (and also my students clients) that their spray tans produce a leopard or snake skin effect on the legs when fading.  It usually shows up mostly on the legs because our legs have the thinnest layer of skin.  It's always happening when the season changes from winter (May) to summer or from summer to winter (October).  Our skin goes through changes and during those seasons we are not hydrated enough.  This is not a fault of the solution or the spray tan technician.  It can happen with the best solution and even with the best spray tan technicians. The problem is mainly that our skin is to dry and spray tanning on dry skin just does not work well.  We must make sure we have hydrated skin or we will not enjoy the look of a fake tan.
To help with getting the best spray tan results and also best fading results, I usually recommend to use a heavy moisturizer to be used a few days before getting a spray tan and then while you have the spray tan on, you should moisturize at least twice a day.  My favorite product to use is Shea Butter or any other Body Butter because those are very thick creams and they hydrate our skin very well for many hours. It does not matter what brand you are using so as long as it's Shea Butter or Body Butter.
All I can emphasize is moisturize, moisturize and moisturize and it will soon be better. 
I hope this helps those who have the snake skin effect fading now.

Today I registered my Airbrush Tanning Services on the website Thumbtack.com and I wanted to provide you a quick way for you to write a review if you were happy with the outcome of my Airbrush Tan.  If you are not happy, I want to remind you that I do have a satisfaction guarantee and will do whatever it takes to correct a bad outcome. Even if I have to re-spray you for free.  Hopefully this will never happen, but just in case you will every have a problem, please let me know so I can fix it.
To review my services you can write on the following link:
Thank you and I look forward to tanning you in the near future.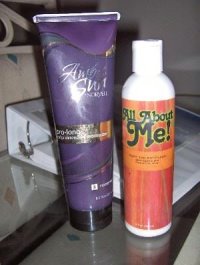 After you airbrush tan, your skin will feel so luxurious, you'll want to keep it that way.
Here's my top 10 tips for retaining the youthful glow airbrushed skin:
use Tan Extender - I recommend "All About Me" or "Amber Sun Tan Extender" from Norvell.  I like the "All About Me" Tan Extender because it smells so good and also has CoQ10  to reduce the depth and appearance of wrinkles and increase skins moisture content.   I also like the brand from Norvell as it smells good, applies nicely because the lotion is very creamy and it also gives a great color.
for showering, avoid using bar soaps or high ph products because they will strip and fade your tan rapidly.  It's better to use shower gels or body washes while you have your spray tan.
don't exfoliate until your tan is gone  - otherwise you'll scrub the tan off!
drink lots of water - you know why
use sun screen every day on hands and neck and chest - ALWAYS - if the sun is in the sky, you're being exposed to skin damaging rays ...
get plenty of rest - bags under the eyes ruin the youthful glow
don't smoke, cut down on drinking - need I say more
cut down on coffee, switch to herbal tea
if you can smile - teeth look whiter when you're tan
do yoga or dance even if it's just in your living room meditation - taking the time to be still can really improve your mood and your world
You'll notice some of these aren't about the skin directly ... but it's all connected. Literally your skin is your largest connective organ in your body, so love it and protect it from the outside in and the inside out.
Airbrush tanning is THE BEST way to get and keep that healthy sexy look you want!
I am an artist and use many different tanning solutions to get the color that is just right for YOU!
Come and see how fabulous you can look!
/