Shopping Cart
Your Cart is Empty
There was an error with PayPal
Click here to try again
Thank you for your business!
You should be receiving an order confirmation from Paypal shortly.
Exit Shopping Cart
Simone's Airbrush Tanning
be tanned in minutes with no streaks, no odor, no orange tint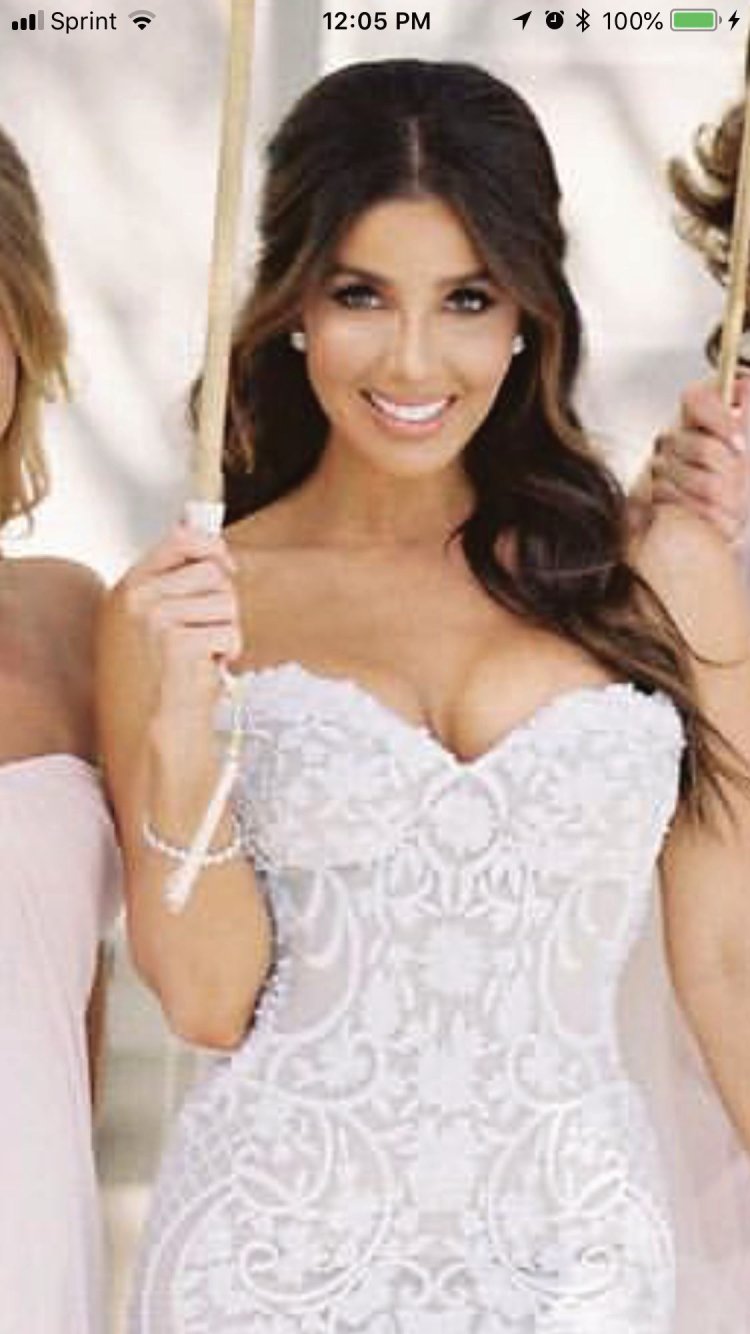 It's wedding season and I wanted to feature a few of the previous brides that I had the privilege of spay tanning for their very important wedding day.
2 years ago, I spray tanned Melissa Molinaro and her husband for their wedding and also for their honeymoon.  She was such a beautiful bride and she also surprised her husband with a special dance which you can see by 
clicking here
The video is amazing and currently has already over 11 million views.  Melissa is 
beautiful and super talented - you will agree once you watch the video on Youtube.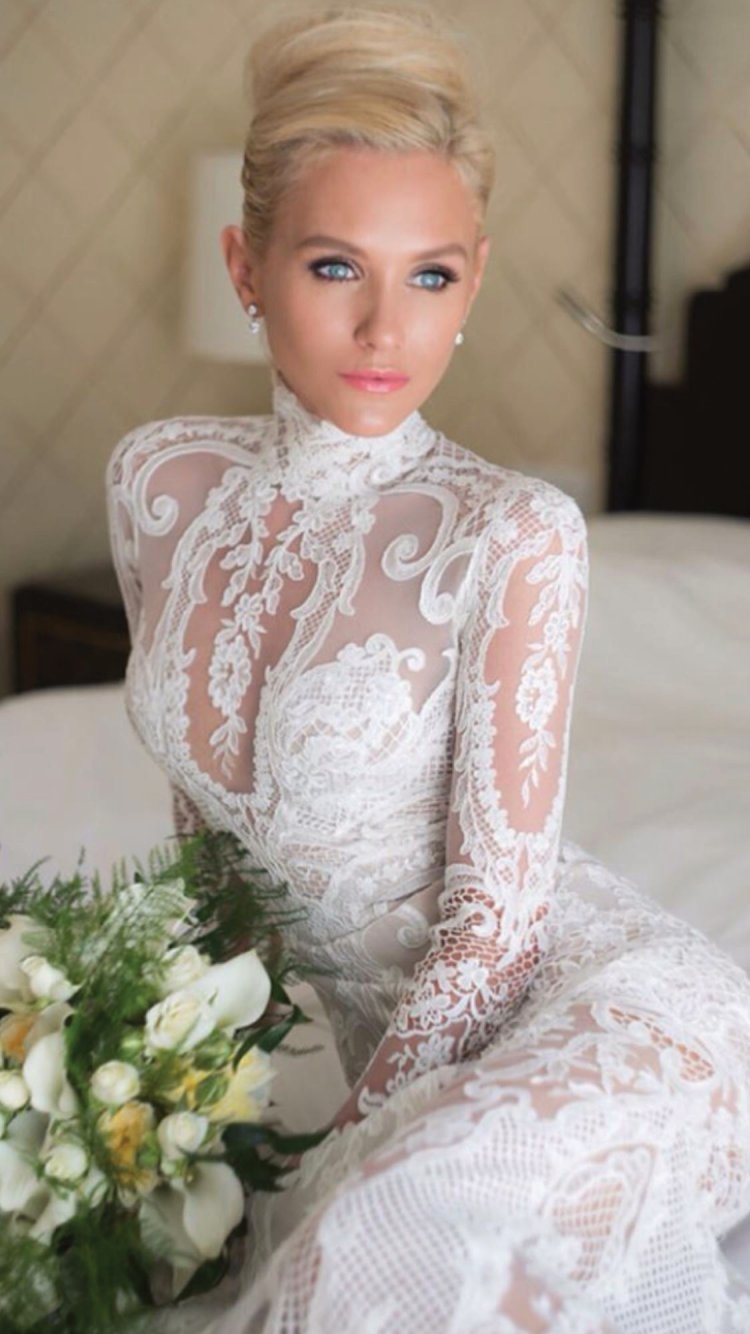 My next client is the beautiful Nicky Whelan, an actress and model from Australia.  Nicky is well known for her role on "Pepper Steiger" in the Australian  television series "Neighbours".  Nicky looked like a beautiful Barbie.  You can read and see more pictures on her wedding by
clicking here
 as it was covered by People's Magazine.
There are so many other brides that I spray tan throughout the year and I'm planning on making a video slide show with all the beautiful pictures of all of them.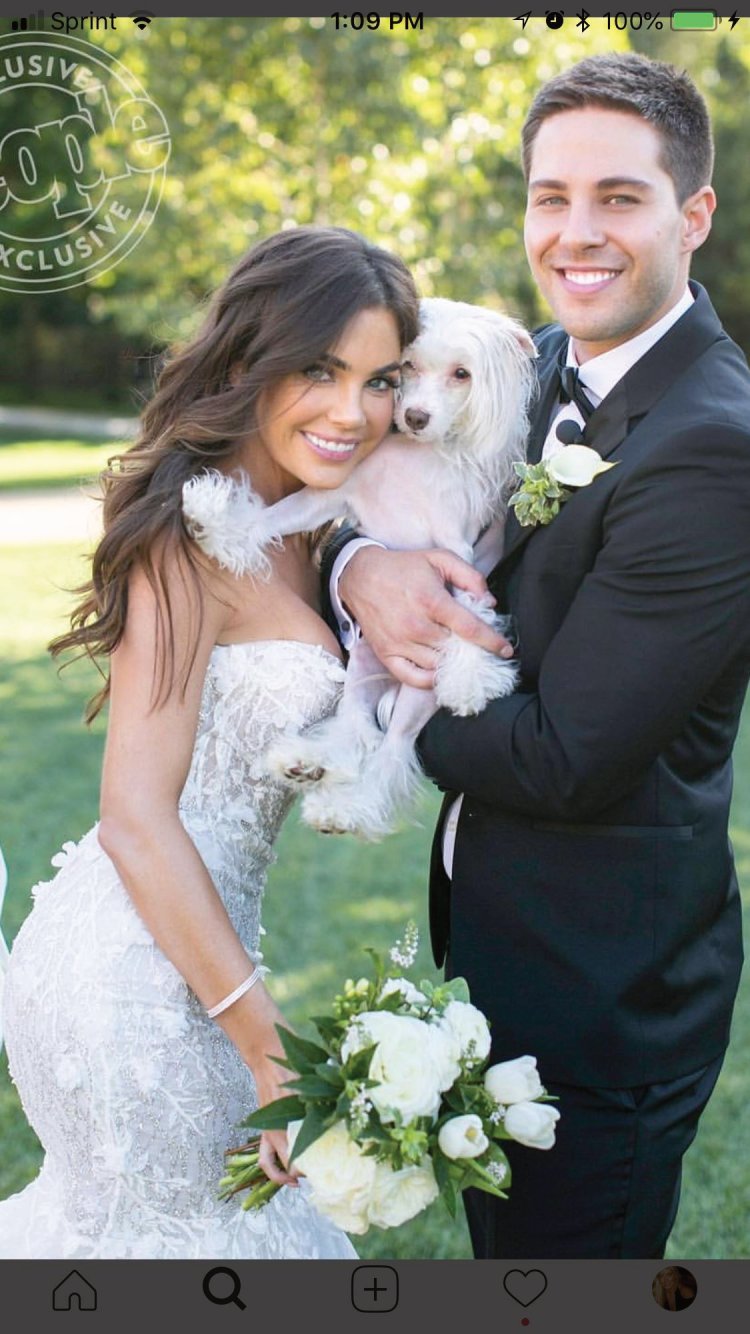 The next picture is of the beautiful Jillian Murray when she got married to her husband Dean Geyer.  You might recognize her from the TV Series "Code Black" and maybe from her recent movie on Lifetime "A Dangerous Date".  They included their sweet dog in the wedding and , being a dog lover myself, I find this so adorable.  You can read more on their wedding and see more pictures by
clicking here
as it was covered in "People's Magazine". 
If you are getting married soon and considering airbrush tanning, feel free to reach out to me to come in and test it out before your actual wedding day (maybe 1 month prior to your wedding).  I'm confident you will really love it and feel like a queen on your special day.  
When you are getting married, I would want you to come in 2 days before your wedding and always after you do all other beauty treatments such as manicure, pedicure, waxing etc.  I do work late hours until 10 p.m. most days so I'm sure we can always find time for you.  I also have one of my graduate working with me so if you want to come with a big group, we will totally get all of you ready.  Discounts are offered for bigger groups so please feel free to inquire by calling or texting 818-674-9621.
I look forward to meeting you and spray tanning you soon.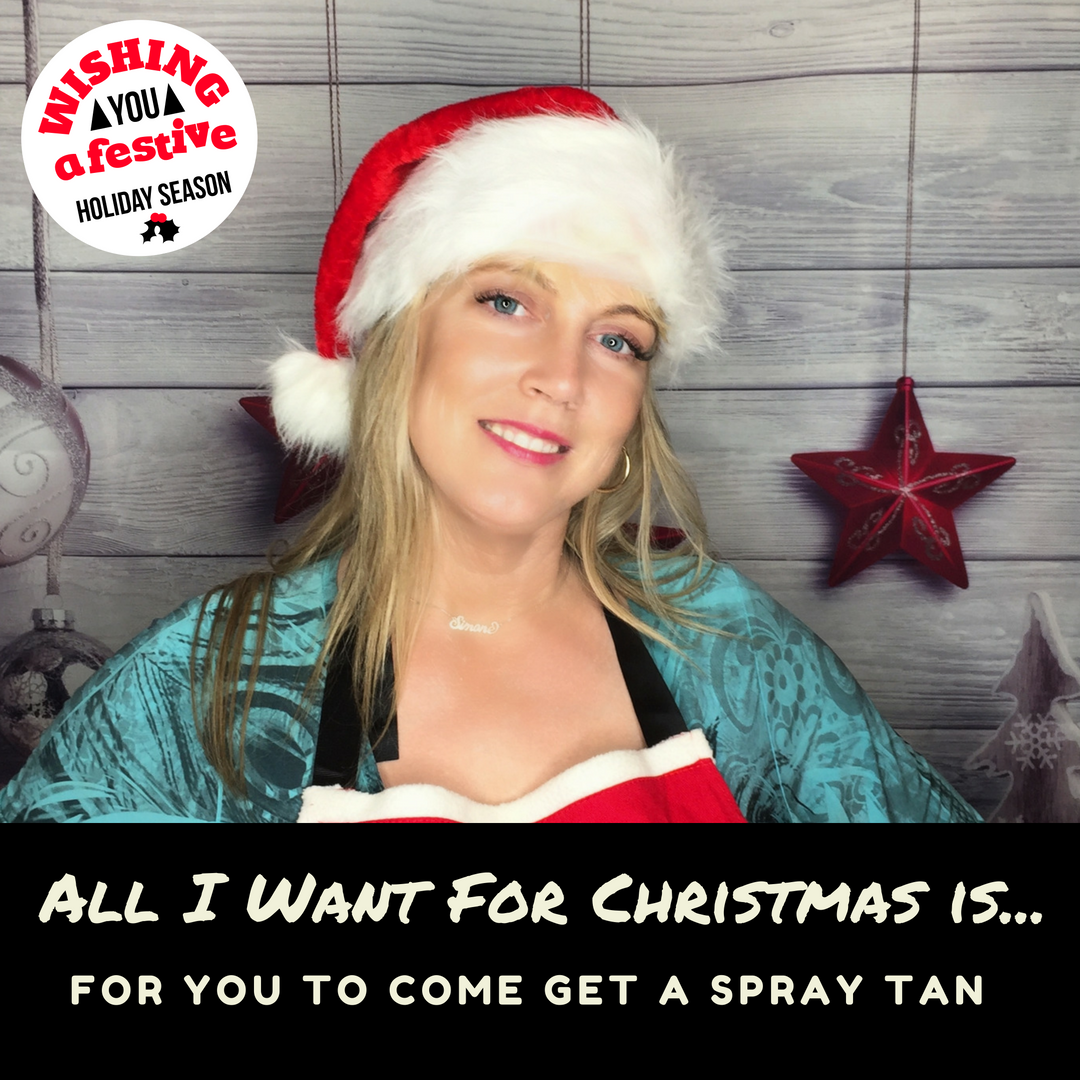 As this year comes to an end, I wanted to express my thankfulness for you visiting me and trusting me with your spray tan. I wish you and your family the happiest of holidays and prosperity throughout the New Year.
If you still need a quick pick-me-up holiday glow before Christmas or New Year, you can reach out to me by calling or texting me at 818-674-9621. As always, I take late appointments to accommodate your working schedule, so feel free to reach out to me even last minute.
Enjoy the holidays and I hope to see you again in the New Year.
Sincerely,
Simone
(818) 674-9621 cell
P.S. This year I am having a little fun by spray tanning clients and then taking them in my other room to take a picture with the Miss Santa outfit and holiday background. Come get your own tan and let me take a picture of you so you can send it to your friends and family members for Christmas. I provide free pictures and touch-up with my professional photography software to make sure you look your best.
Here are some of the clients that got their tan and pictures: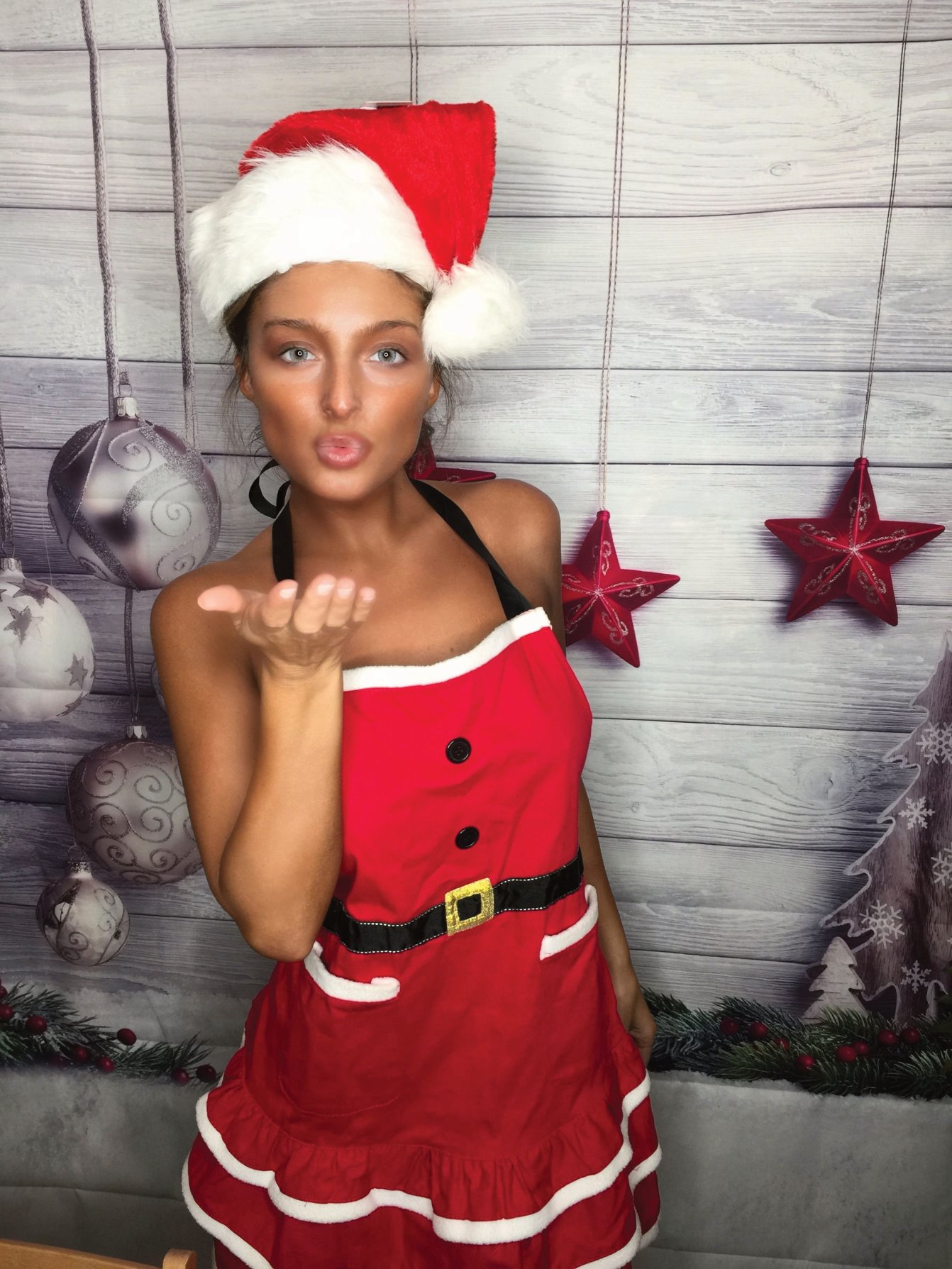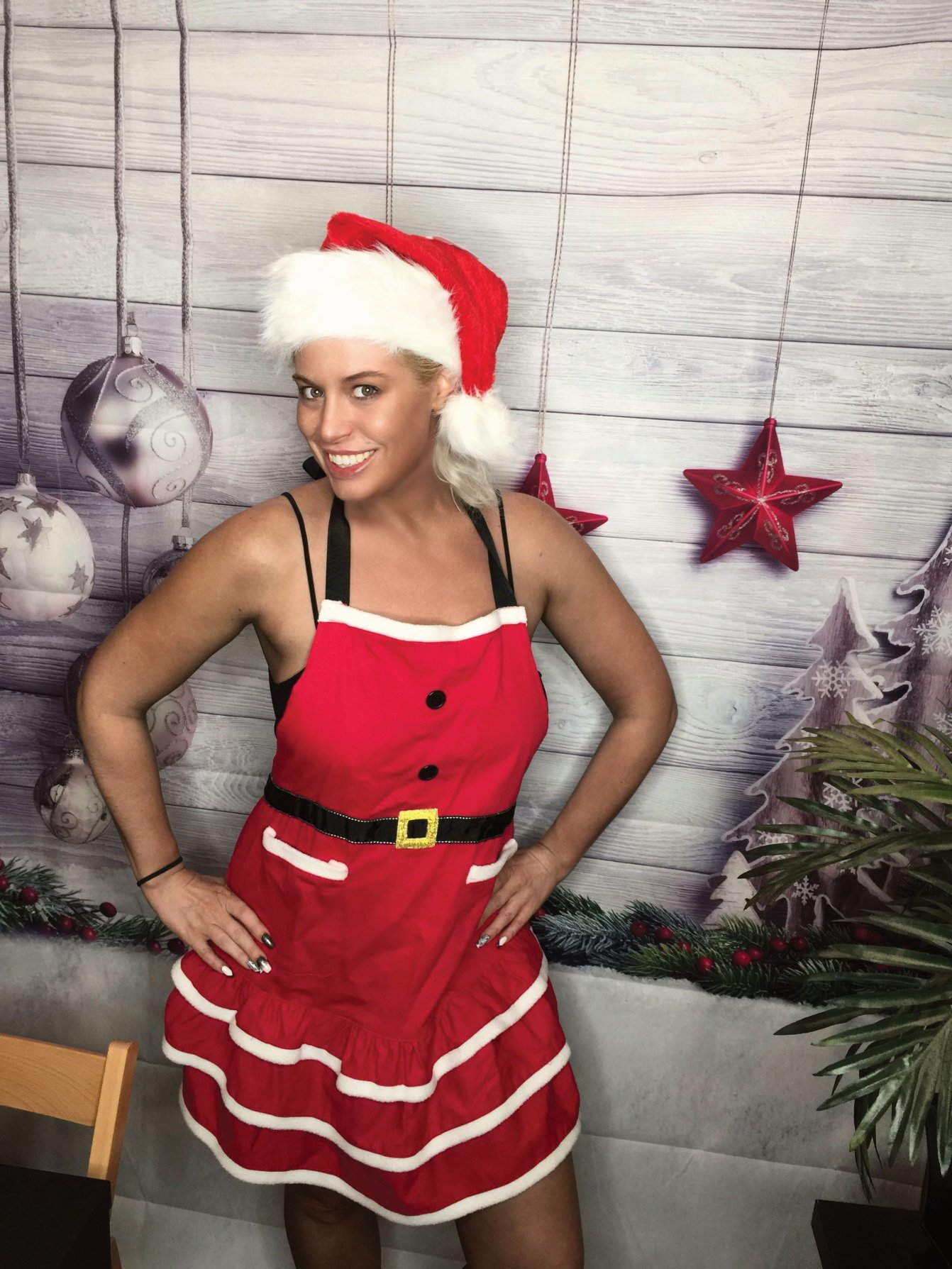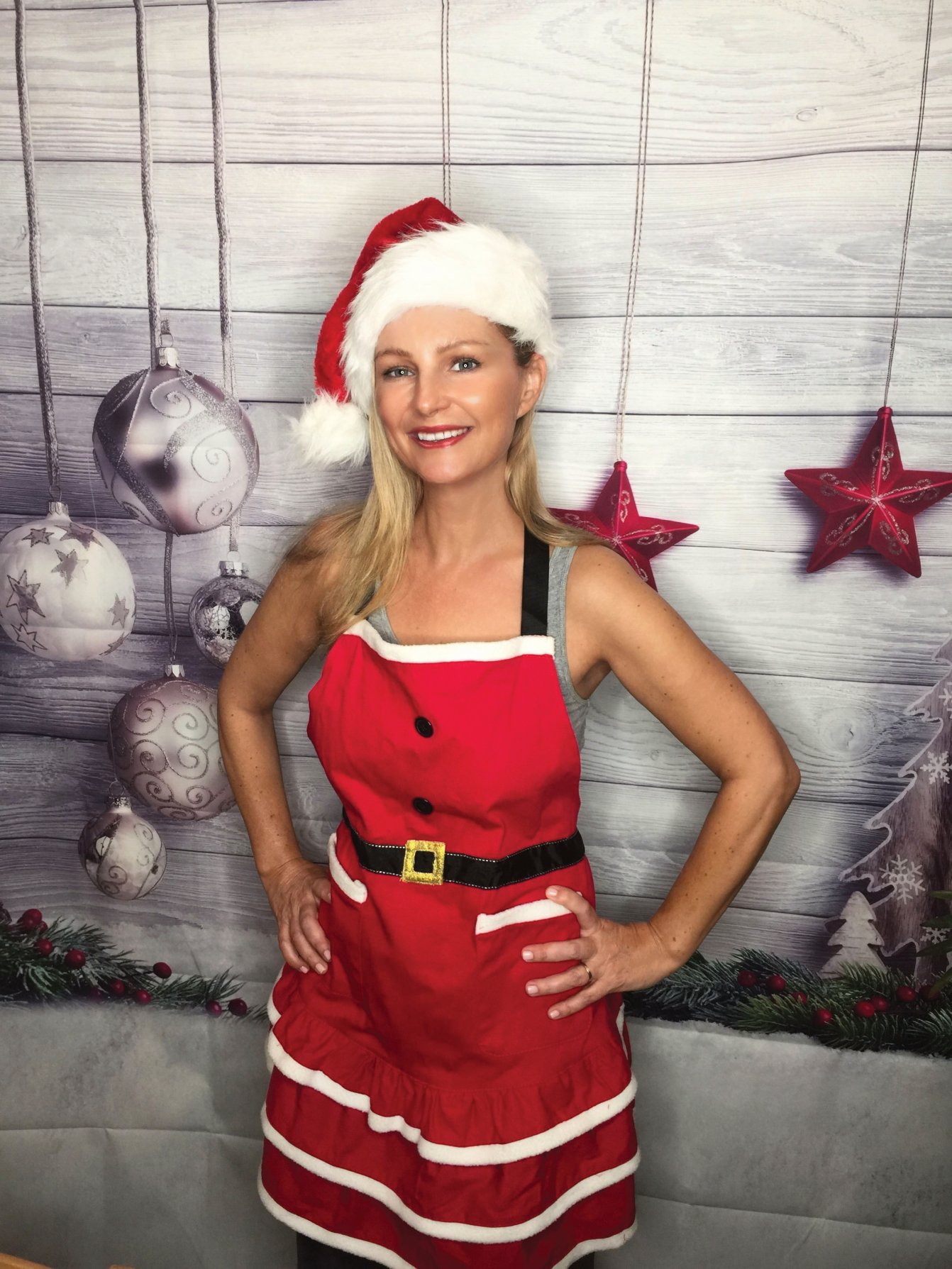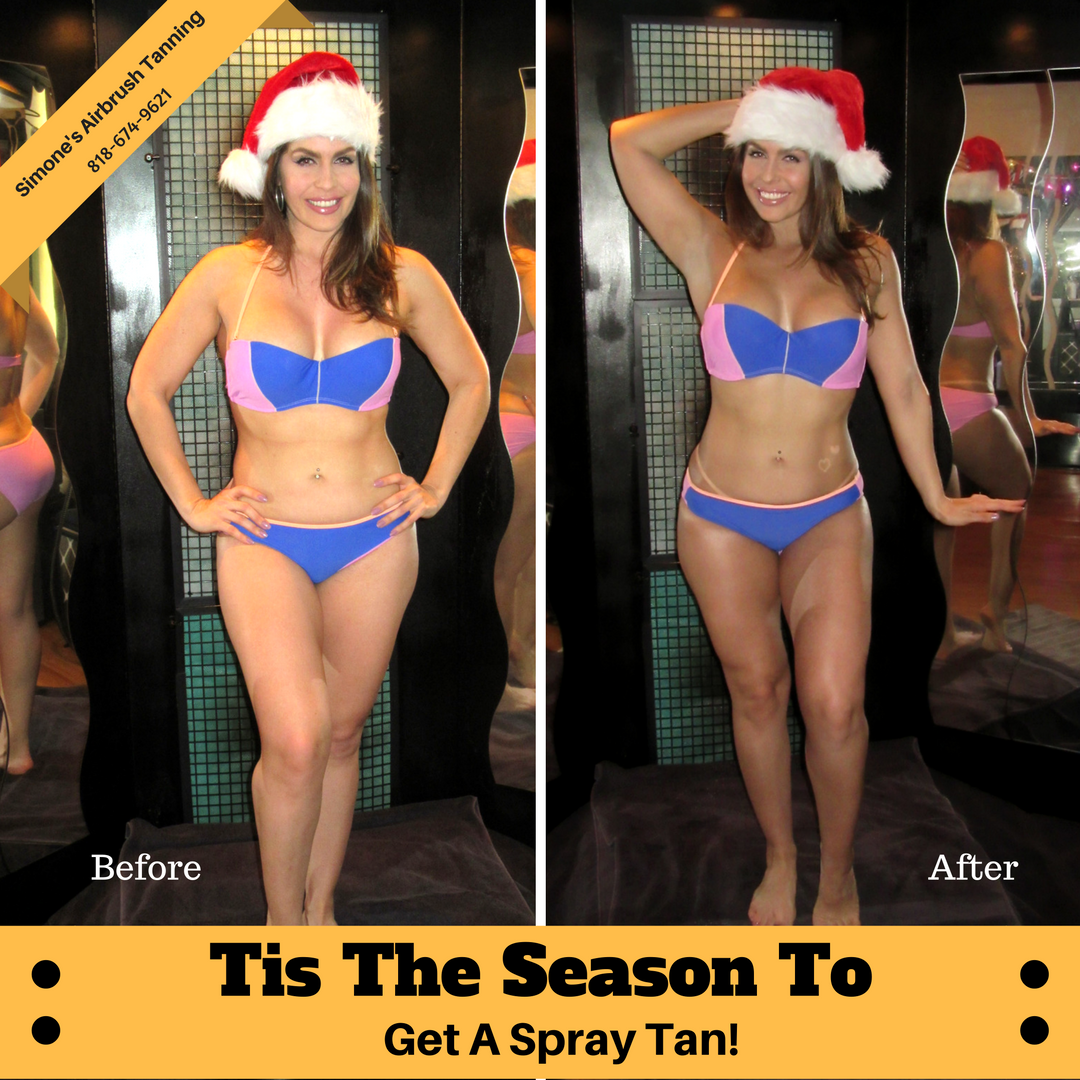 Wanted to quickly share my latest pictures from this last week of clients who gave me their pictures.
The first picture is from a client who participated at a beauty contest and she insisted that she did not want to be too dark and just have a natural glow to her skin.  She is from Europe and has originally very fair skin.  Here are the pictures she shared with me that they took during the beauty contest.  She looks a bit like a Heidi Klum look-a-like - don't you think?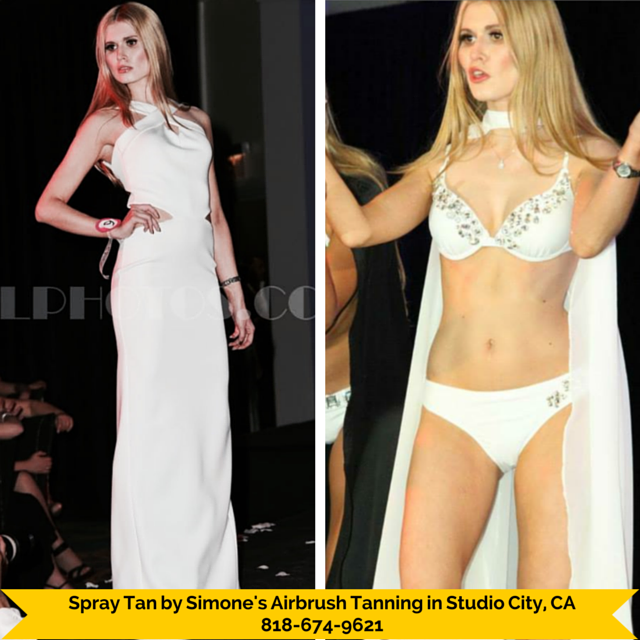 This other photo is of a fitness professional.  It's not a bodybuilder tan - this is just a natural looking tan and you can see the before photo and 10 minutes after the spray tan is done.  This is a mediterranean brown tan: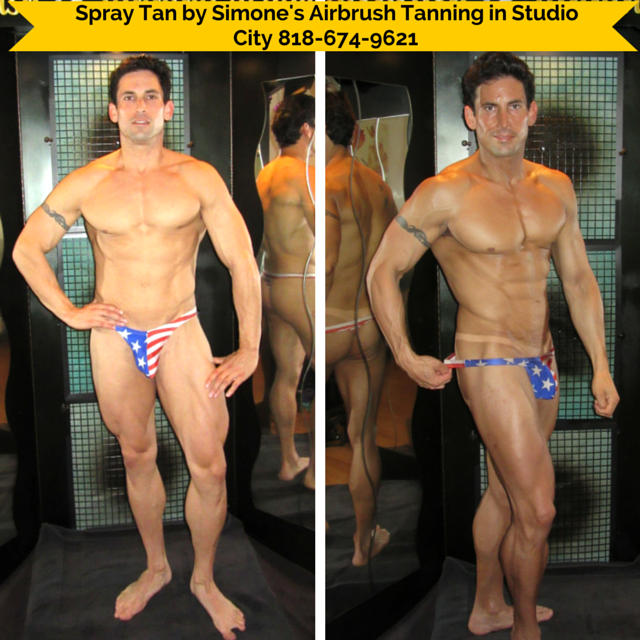 I use many different brands of solutions and colors so be assured that I can give you a tan that fits perfectly for your skin type and taste.  Feel free to call me for a consultation at (818) 674-9621
So I've been asked to show more men pictures of my spray tans. The truth is that only 90% of men are doing spray tans. I don't know why? It's totally ok to do. I think men always think that it is a woman beauty treatment. But I'm here to change that men need to preserve their skin as well. And as you can see, men also look great with a spray tan. In fact, it also boost their self esteem. I hear this from each man after I spray them. They automatically feel contoured and it shows their muscles more.
I can give natural tans but I can also do more obvious tans for
bodybuilder competitions
. Natural tans are perfect right now for Pilot season. You can't look to obvious tanned but a light glow can make you look healthier and might get you the part you want.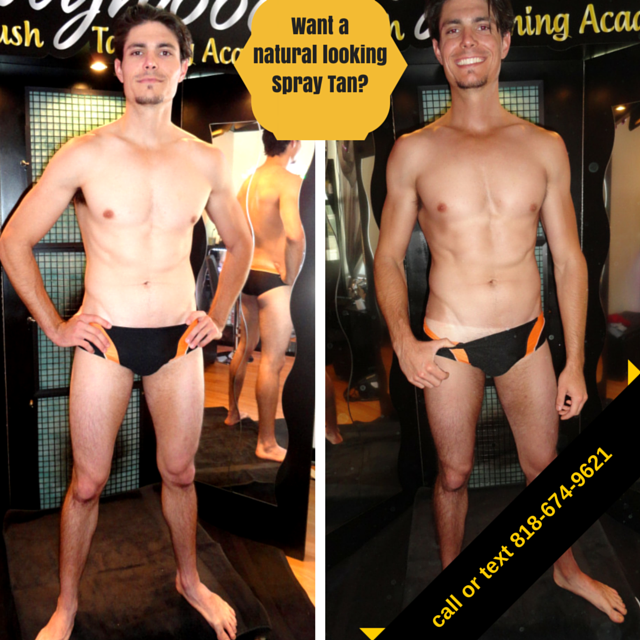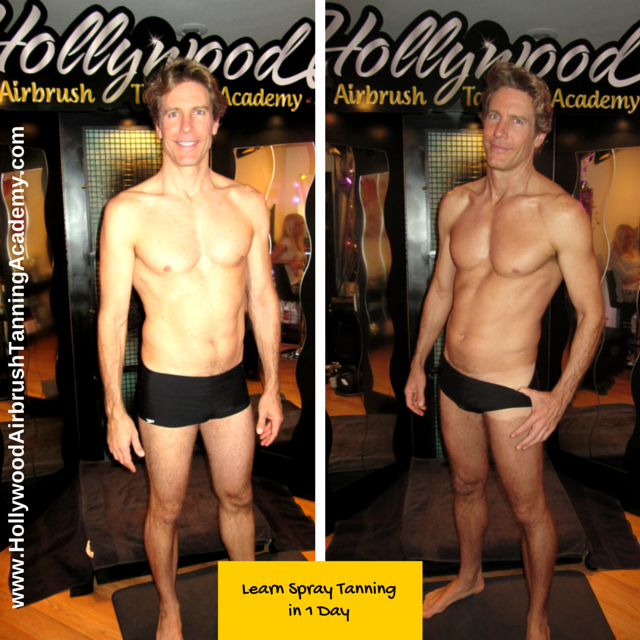 Here is another before and after picture of Amylynn who has been modeling for my
airbrush tanning classes
for several years. 
I wanted to show a close up so you can see how much healthier a person can look after getting an airbrush tan. The good thing most woman like after getting an airbrush tan is that they don't need to wear any makeup for a few days.
Below you can also see the full body from how it looks before and after.  I hope you will see that none of my models look orange and this is why everyone gladly volunteers to model for my students. 
I can give you the same healthy look, or depending on your preference we can make your tan more obvious or not so obvious.  Everyone has a bit of a different taste and before I start spraying you, I will do a consultation on how you might like it.  Since I carry many different solution and colors, I am sure we will find something for your taste.  Feel free to call or text me for an appointment.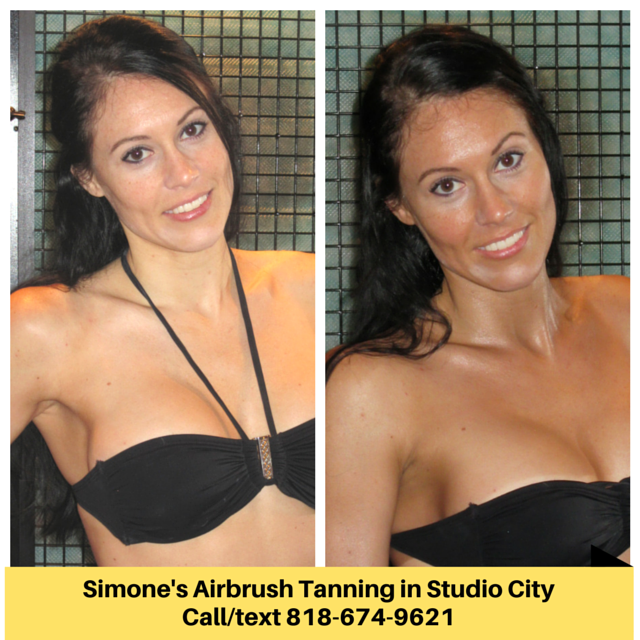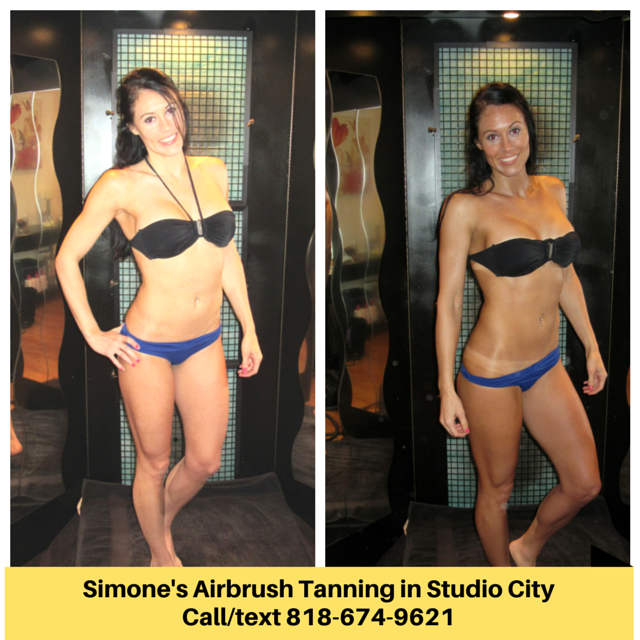 Today I wanted to share a few pictures of a spray tan that I did for my client needed to go to a very special red carpet event.  The event was so important to her so she wanted to look her best.  She has very fair skin and people who have very fair skin can not get too dark.  We have to be very careful with those skin types so that they don't turn orange.  As you can see from her pictures below, she looks very natural and I bet you nobody knew that she had a fake spray tan on.  Spray tans look so natural and can be your secret - I won't tell unless you allow me too.  In this case my client allowed me to share the before and after pictures.
You can click on the picture to see the before and after in larger format: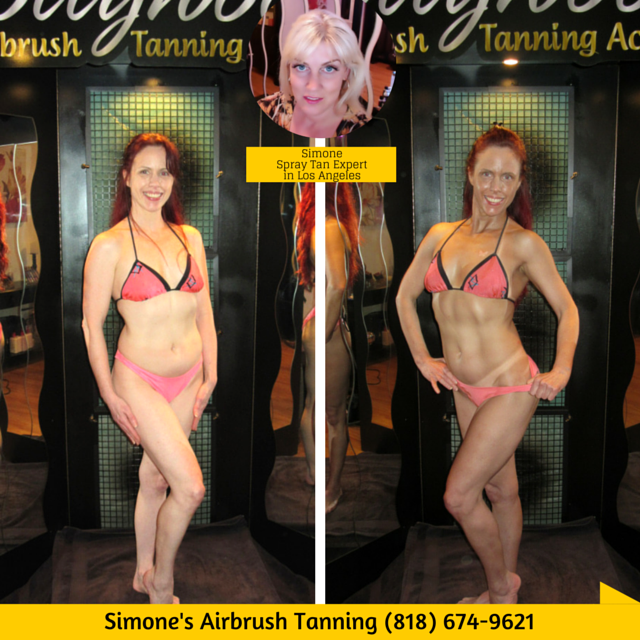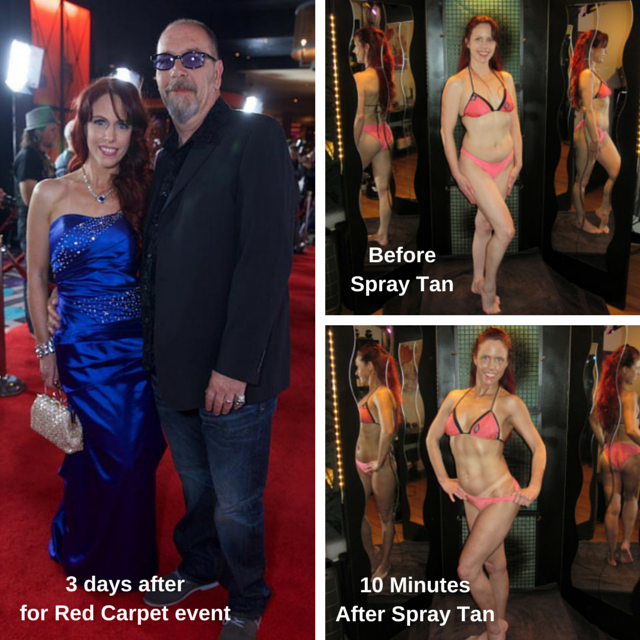 I am excited to announce that I moved to a new location this last weekend.  I am expanding a bit more and found a bigger space which will accommodate my airbrush tanning business growth and the academy.  It was a tough move especially since my spray booth had to be uninstalled and then reinstalled in my new location.
My new location will be at: 12500 Riverside Drive, Suite 213, Studio City/Valley Village, CA 91607.
I am located right next to Cardio Barre and on top of the Medeteranian Restaurant. 
Below are some new pictures of my new studio:
It's been a while since I wrote into my blog here.  The reason is because I have been so busy the last several month and I'm glad that December is here. 
September and October was a very busy month for me. I had 12 students that I trained in Airbrush Tanning and because the weather was hot I also had a lot of spray tan customers.  
December is usually a slower month for spray tanning since the weather is not the best here in Los Angeles.  It's been raining a lot lately.  People don't like to tan as often in the rainy or colder season so this is why I am trying to catch up with my blog now.
I wanted to share some great pictures that one of my client shared with me.  I was so impressed on how her tan turned out. To get this dark tan she came actually twice during the week because she wanted to be really dark for Halloween.
She was dressed up as a Mermaid.  Check out her pictures below: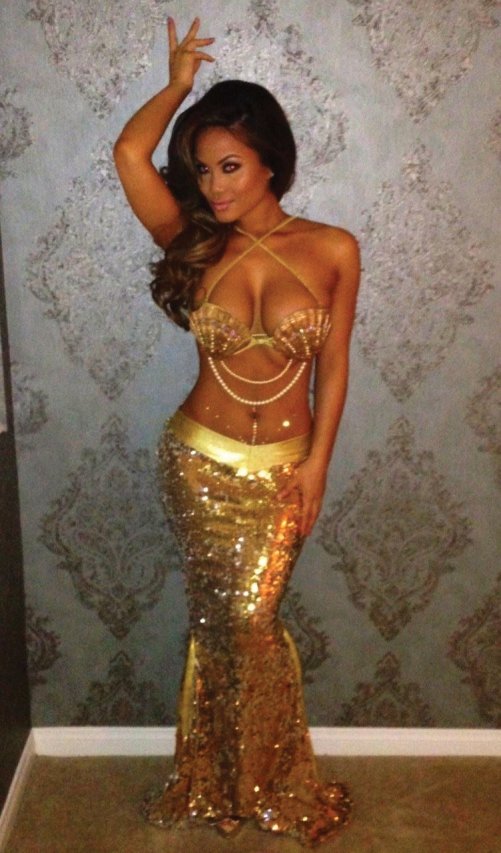 She looks amazing with her tan and I almost did not recognize her.  What a difference a tan can make.
Feel free to contact me in case you too wish to have a tan like this. 
Thanks for checking out my blog.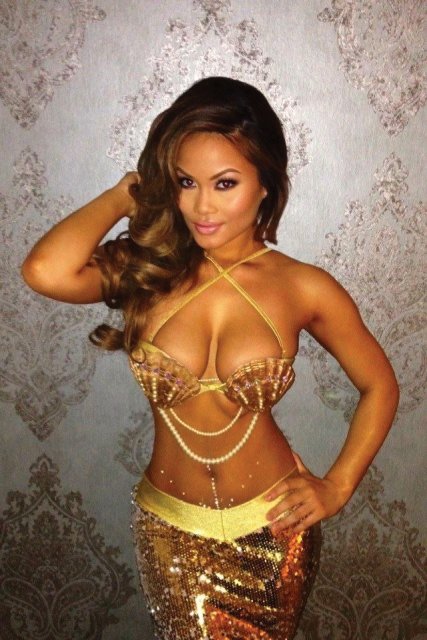 Just kidding...I did not tan Snooky but I tanned a Snooky look-a-like.  Last week I was very busy trying to tan everyone because a lot of people had Halloween parties to go to. 
When I first saw Rana, I immediately noticed a resemblance of Snooky from the TV Reality show "Jersey Shore".  I asked her if she was going as Snooky to her Halloween party and she confirmed.  Thankfully she gave me some nice pictures so I could add them to my blog here. 
Here are her pictures with her Snookyfied look: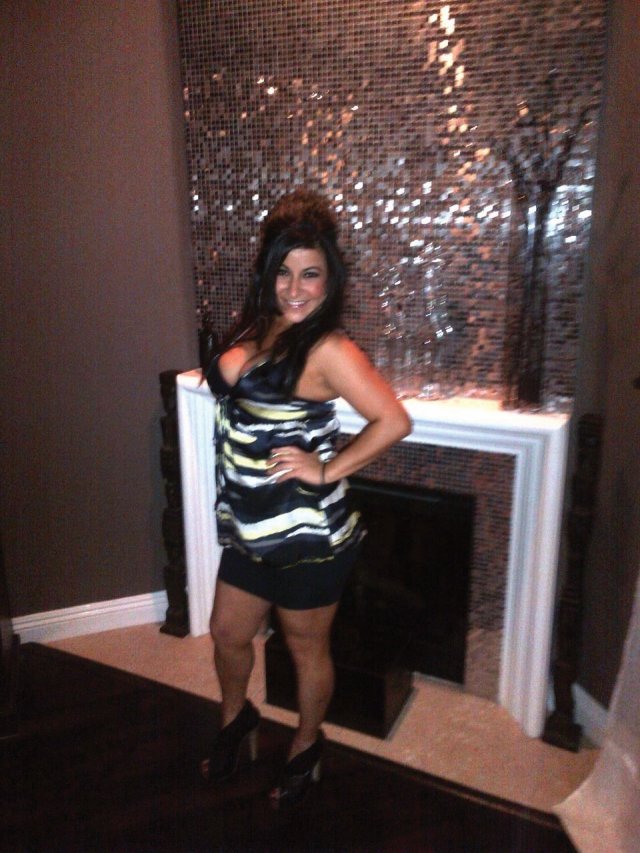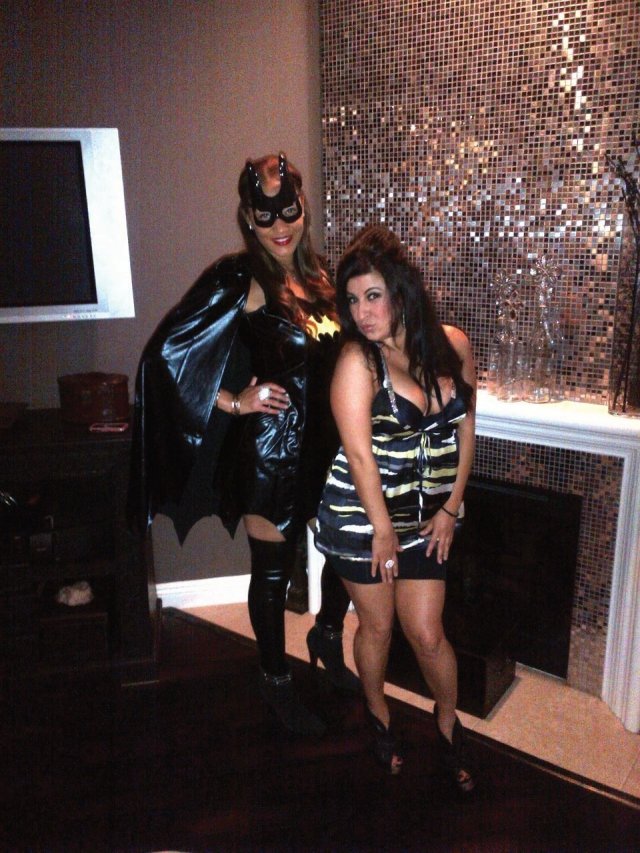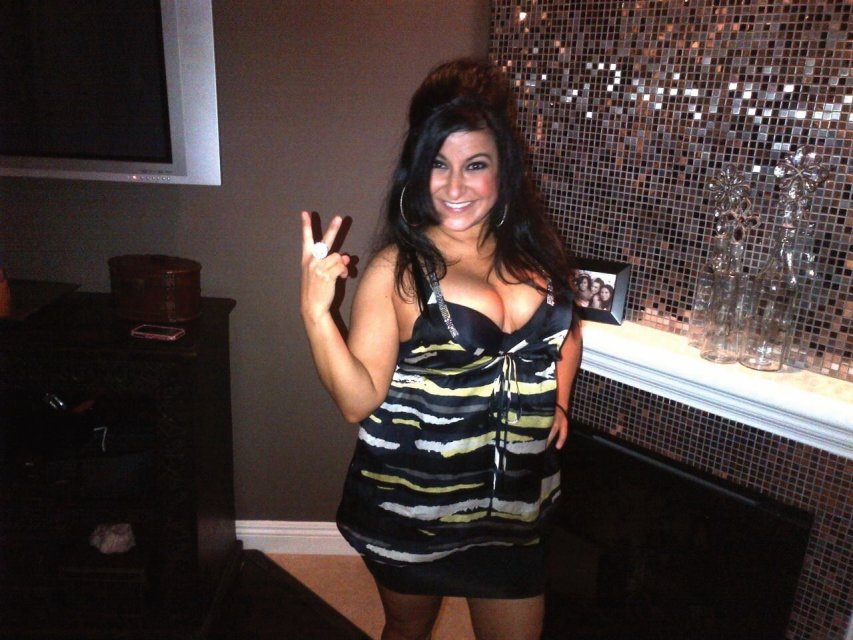 She actually did not have to do a lot to look like Snooky.  All she needed was that Snooky tan (which I gave her) and fix her hair and voila...there she looks like Snooky.
Thank you Rana for allowing me to show your pictures here. 
Yesterday, I had the priviledge to spray tan Eco-Fashion designer Deborah Lindquist. I have never heard about Eco-Fashion before so it was really interesting for me to hear her story on how she got started in the eco-fashion industry and she is also known as the "Green Queen" in the fashion world.  Her Eco-Fashion brand is known as environmentally conscious couture and ready to wear apparel.  She is recognized as one of the finest fashion designer and she has dressed such mega stars as Sharon Stone, Jessica Alba, Christina Aguilera, Rhianna and many more.
I was really impressed with her wedding dress collection.  Since I spray tan many brides, I thought it might be a good idea to share this here on my blog so if anyone is looking for a specific wedding dress and can't find one out there, then I would definately recommend calling Deborah.  You can contact her by calling (818) 762-7199.  You can see her wedding dress collection by
clicking here.
 She said that she could custom design any wedding dress that you want.
Here is also a nice picture that I took of Deborah right after I finished the spray tan.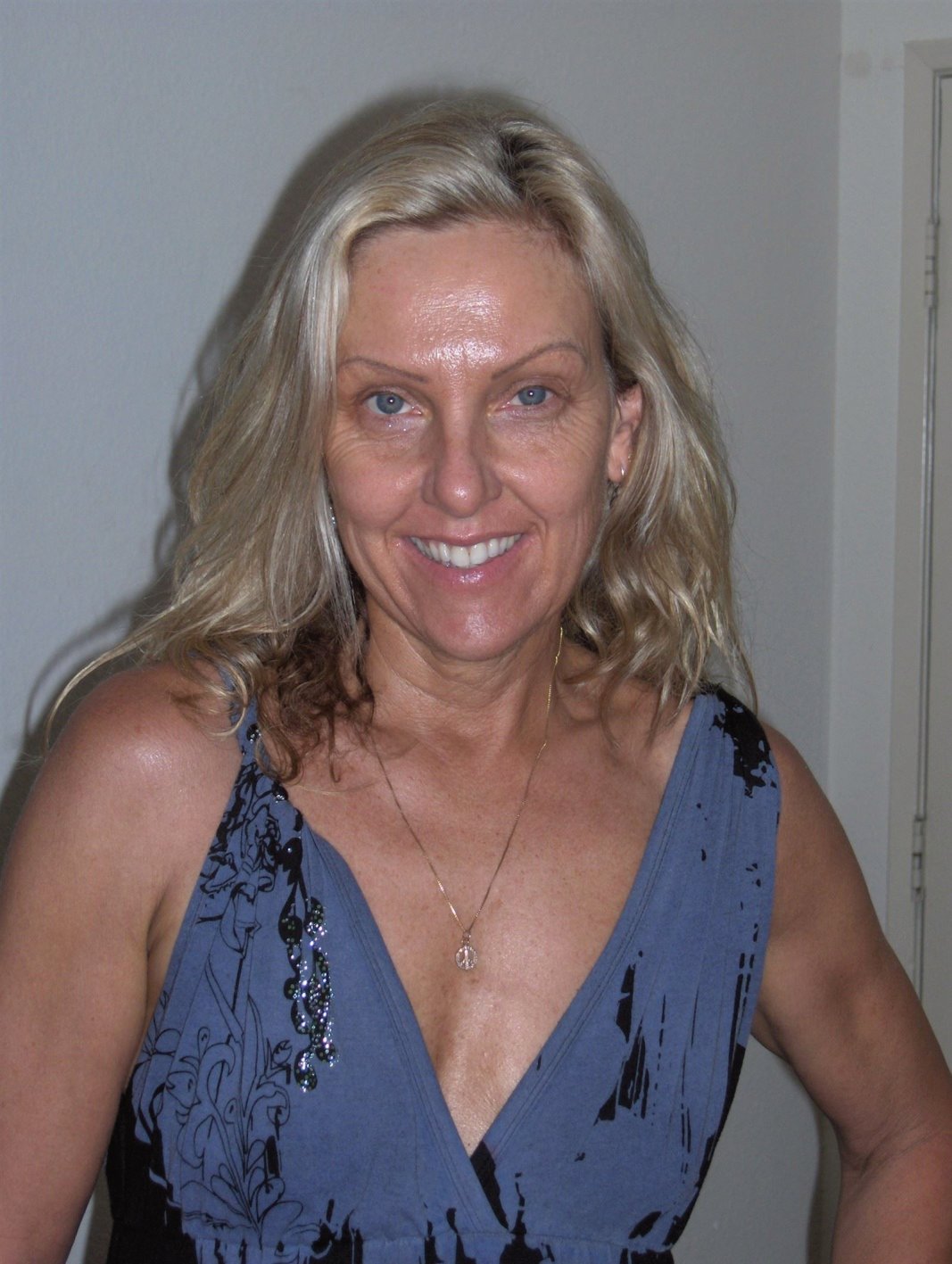 Deborah also has a new spring collection of luxurious eco-concious t-shirts, leggings and dresses.  The fabrics she uses are sustainable micomodal and hemp blends.  You can see her collection by
clicking here
.
I'm so greatful to meet so many talented woman every day through my spray tan business.  I am always happy to share my customers stories or businesses so if you are one of my customer and want me to share your talent or business with everyone, please feel free to let me know and I'll be happy to share this on my blog.
And for those of you who are not my customers yet, please feel free to contact me anytime by texting or calling me at (818) 674-9621. 
/