Shopping Cart
Your Cart is Empty
There was an error with PayPal
Click here to try again
Thank you for your business!
You should be receiving an order confirmation from Paypal shortly.
Exit Shopping Cart
Simone's Airbrush Tanning
be tanned in minutes with no streaks, no odor, no orange tint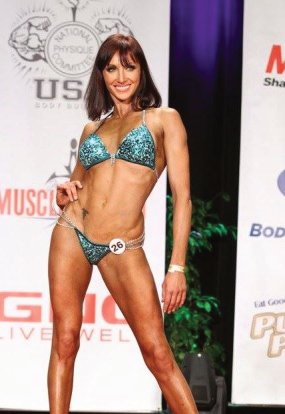 Lately I have been getting many phone calls for
bodybuilder spray tans
and I wanted to quickly write a blog post on how to prepare for the bodybuilder spray tan. 
First, I like to mention that I always get fresh new solution for each person that I spray tan because I want to make sure that I give a perfect tan with perfect color.  Sometimes, when storing the solution too long, the bronzer can go green and this is why I don't like to store too much solution.  Therefore please call me at least a week in advance to book your bodybuilder spray tan.   I'm located in Studio City or on the border of Valley Village/Sherman Oaks.  If urgency is important I can also do it within 2 days notice but I prefer 1 week advance notification to make sure I have enough time to order the fresh spray tanning solution. I can get any of the brands that you prefer and I usually like to recommend a brand once we talk about what skin type and tone you are. 
I want to talk with you over the phone first to determine your skin type so I can tell you if we need to spray tan you 2 or 3 days in a row.  Most fair skin types I have to spray tan for 3 days in order to get the skin dark enough.  If I don't get you dark enough then you might loose points in your competition so it's important that you will be available for 2-3 days of spray tanning.
Before coming to your spray tan session, it's important that you shave or wax at least 1 day before your session and that you exfoliate your skin with a loofah or body brush.  Also, make sure you do not wear any deodorant under your arm or otherwise you might turn green under your arms. Also no perfume or cologne and no makeup.  Please bring loose fitting clothing and shoes with you.
You can keep the solution on a minimum of at least 8 hours but longer is better.  Then shower, moisturize your body with a water based lotion and come back again for another spray tan.  It's very important that you hydrate your skin every day cause the spray tan does not work very good on dry skin.  This is why I recommend any water based lotion cause it absorbs quickly.  Most competitions are on Saturdays so we should start spray tanning on Thursday, again on Friday and if needed right before the competition on Saturday morning.   

Also, I know many bodybuilders like to go to tanning beds before to get a base tan however, my concern is that you will get a sunburn and then your skin can peel and even though I can spray over it, your skin will continue to peel and be white underneath and it will not look as good.  Try to avoid this and just come for your bodybuilder spray tan cause the solution will get you dark enough.
Depending on your skin type, you might not look as natural in the day time or daylight but under stage light you will look really great.  I know that my bodybuilder spray tans will look flawless and not blotchy.  I know you will be very happy with results. And by the way, I do work till at least 9 p.m. on Thursdays and Fridays so I am sure I can always fit you in.
I hope these bodybuilder spray tanning tips are helpful and if you do have any other additional question, please feel free to call or text me at (818) 674-9621.
This last weekend I had the opportunity to give a bodybuilder spray tan to Katelin Chesna who is the co-owner of the Bar Method in Encino.
Katelin is originally very fair  and she needed to be spray tanned 3 days in a row in order to get her this dark.  If she is not dark enough then the judge may deducts points from her.
I just wanted share some of the beautiful pictures that were taken of her. Notice that she looks really brown?  On the last day I added extra bronzing drops to make her even darker for her competition.  She turned out really great.  You can read the press release at this link:
Bodybuilder Competition Spray Tanning
I had the opportunity to spray tan Susie for her professional bodybuilding competion.  Here are her pictures:
It took me about 1 hour and 30 minutes because spray tanning someone for a bodybuilding competition is done a bit different.  I use different solutions for bodybuilders.  Bodybuilders have to be sprayed 4-5 times and in-between spray sessions, there is a drying phase as well.
Susie won 2nd place and continues to participate in more comeptions.  She provides private Fitness Training and a bootcamp all over in the San Fernando Valley, so if you are interested in her services, please feel free to contact her. You can reach her at (818) 903-6338 and tell her I sent you.
/