Shopping Cart
Your Cart is Empty
There was an error with PayPal
Click here to try again
Thank you for your business!
You should be receiving an order confirmation from Paypal shortly.
Exit Shopping Cart
Simone's Airbrush Tanning
be tanned in minutes with no streaks, no odor, no orange tint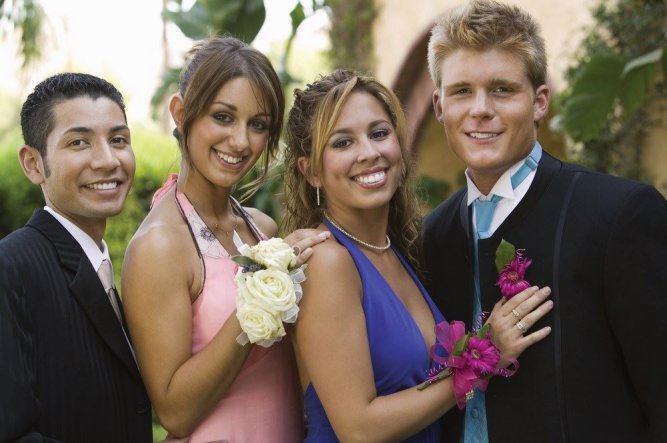 Prom season is here and this year I wanted to share some tips for those individuals who may want consider getting a spray tan for prom night:
Get a trial on a spray tan at least 1-2 month before the your actual prom night – that way you can see how you look and feel and buy the appropriate dress color to fit with your tan. Everyone's skin color is different so you will want to test it out. You will not need to get a base tan using tanning beds. A professionally trained airbrush tanner can get you dark with just one spray tanning session.
If you are not coming to me for a spray tan, ask to see real pictures of spray tans that your spray tanner has done and evaluate if this spray tanner has enough experience to tan you. Stay away from cheap spray tans because those specials are usually done by inexperienced spray tanners or newbees or people who have never been properly trained or certified. Pictures can provide proof of the actual hands-on experience. To see my pictures you can click hereto review my Instagram profile
Look for online reviews or ask for client testimonials - you can see mine by clicking here
If you are under 16, you will need to have your parent or legal guardian come and sign a waiver form allowing you to spray tan. They must come in person to sign.
During prom season, make sure that you book your hair dresser, makeup artist or spray tanner several weeks in advance because this is usually the busiest season for beauty industry professionals.
Sign up for your favorite place's mailing list or follow them on Instagram. Some beauty industry professionals or clothing retailers offer discounts when you sign up for their mailing list or follow them. That way you can get announcements of special deals
For Prom night I recommend organizing a designated driver or use Uber, Taxi or Limousine service company to drive you to prom. Stay away from texting and driving. A recent study of teen drivers from the AAA Foundation for Traffic Safety found that distraction was a factor in nearly 6 out of 10 moderate-to-severe teen crashes, which is four times as many as official estimates based on police reports.
Here are a few tips on how to prepare for the spray tanning session:
Get your spray tan done 1 or 2 days before your prom night.  Tans should usually last 5-7 days and with proper maintenance they can even last up to 10 days.
Shower and shave before your spray tanning session. Wax at least 48 hours before spray tanning and shaving can be done a few hours before getting the spray tan. The spray tan should be the last beauty treatment you get. Nails, feet, hair should all be done before.
Exfoliate your body with a loofah or body brush to remove the dead skin cells. Pay special attention to the neck area and dry areas such as elbows knees and feet. If you don't exfoliate well on the neck, the tan can show up uneven in that area. 
Don't wear any deodorant before your spray tanning session. Some deodorants are water proof so pay special attention to this and wash under your arms with a lot of soap and water to make sure all deodorant is removed.
Come with loose fitting clothings and shoes to your spray tanning session. If you wear anything tight, tan lines will imprint into the tan. Do not wear any socks as the socks will absorb the tanning solution and make your feet look lighter and the socks pattern can also imprint onto your legs.
After your spray tanning session, make sure that you don't splash any water on you while the solution is developing for a minimum of 6-8 hours. After you wash off the solution, make sure you moisturize with a cream or lotion that absorbs quickly into your skin. Stay away from oily lotions as they can make the tan blotchy and tans will fade quicker. Make sure to moisturize daily so your tan can last longer and fade evenly. If you don't moisturize, your skin will dry out faster and skin cells will shed faster and your tan might not last as long. A spray tan can last 7-10 days with proper maintenance. 
If you
click here
you can read a bit more on how to maintain your tan for best results.  At this page you can also download a list of products to avoid.
For those of you who are considering using me as a spray tanner during prom season, I wanted to emphasize that I carry many different brands of spray tanning solution and I do a consultation with you first where we go over details such as your skin type and your likes and dislikes when it comes to coloring and ingredients.  One of my favorite spray tanning solution is actually a vegan solution that has no fragrance and no alcohol and conditions and hydrates your skin amazingly. The solution does not feel sticky and you will leave here feeling dry and it also has no bad smell.
Feel free to call or text me for an appointment at 818-674-9621.  I look forward to hearing from you and spray tanning you.
/